Home
Journal and Letter
Closing Notes
Family Chart
Jakob Survival
Pictures
Fantes' Survivors
Maps
Documents
Links
Two Jews, Jakob FANTES and his son Markus, and three other Christian fellows (the farmers) were in the evening of May 1, 1826 on their way home from some marketplace. The heavy rain started and the water in Volynka river was at very high level and the stream was very strong. However, those five men had to go across to river to get home to Ckyne. So they got into a wagon and prepared to cross the river. The wagon collapsed, turned over in the river. The two Jews, Jakob and Markus were quick enough to jump from the collapsing wagon and escaped. The other three unfortunately died in the water.
(This happened few months before this Markus married Ewa LEDERER and Phil LEDERER married Ana FANTES). Translated by Dr. Julius Muller from "the book of Ckyne Page 33"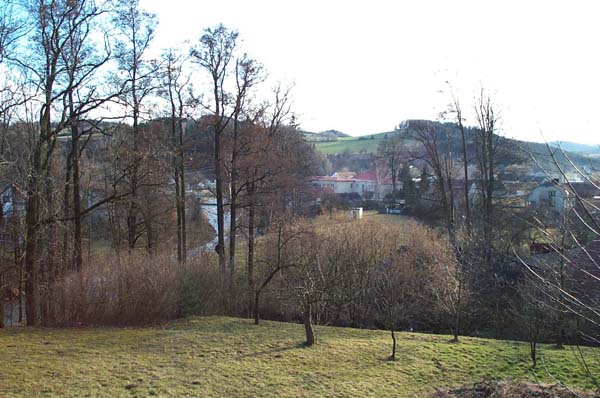 "View of Volynka River and Ckyne. Jakob and Markus Fantes had a close encounter crossing that River in 1826"